Our Legends Staff
Neil Marshall,
Owner/Technical Director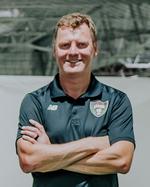 Neil, a father of 4 to Alex, Charlotte, William & Anthony, and husband to Kyla, was born in England in 1967. He moved to North America in 1995, first to Montreal, QC and eventually settling in Dallas, TX in 2010. Neil grew up playing soccer in England, was a regular 1st team player on the Yeovil & District Football League Select Team, & also won Player of the Year awards for Martock United Football Club in 1994. He is an avid Leeds United fan and has been following them since the 1970's. Since moving to North America he has continued his involvement in soccer, playing for 15 years in Montreal for Rangers FC, managing the Bell Helicopter Indoor Soccer League and also coaching his son's teams in the Metcalfe Indoor Youth Soccer League near Ottawa, ON.
"I am very proud to be bringing the HappyFeet & Legends soccer programs to the city of Dallas and I am very excited to be starting the development of youth soccer players the Legends-way & giving the youth of Dallas an opportunity to become brave, creative leaders for life through the sport of soccer."
Ignacio (Nacho) Toledo,
Coach & Social Media Wiz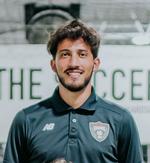 Originally from Valparaiso, Chile. Ignacio started playing soccer at the age of 5. In 2015, Ignacio moved to the US to play collegiate soccer. As a freshman he played for Monroe College (NJCAA Division l) in New Rochelle, NY. In 2016, he transferred to Lyon College (NAIA Division 1) where he finished his college career earning Academic All-conference in 2017, 2018 and 2019, American Midwest Honorable Mention All-conference in 2018 and American Midwest First-Team All-conference in 2019.
Ignacio graduated from Lyon College in December 2019 with a major in Business Management and two minors; Economics and Physical Education. After graduating in 2019 he has filled the roles of Assistant Men's Soccer coach at Lyon College, and most recently at Texas Wesleyan University in Fort Worth.
Ignacio loves that he can share his vast soccer knowledge and pass it along to youth players.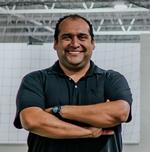 Alberto has over 20 years of coaching experience, and before moving to the United States played professionally as a goalkeeper for 3 years in the Federacion Mexicana de Futbol; the professional soccer league in Mexico.

Alberto is a Teacher in the Garland ISD and has extensive experience working with our youth both in the classroom and on the sports field.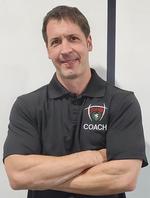 Ricardo grew up in Brazil before moving to the States at age 11. He played Club soccer for Dallas Flame through U19, and has 6 years of experience coaching UK Elite soccer camps & 7 years coaching team play. He has his US Soccer E License and is working towards his D License.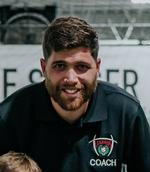 Coach Caio was born and raised in Sao Paulo, Brazil, and like any Brazilian he was basically born with a soccer ball at his feet, kicking around in the backyard, or on the streets with friends, or going to watch soccer games at the stadium on a weekly basis.
In 2011 he and his family moved from Brazil to Tampa Florida, where he finished high school and went to college, in 2014 he started his coaching career for HappyFeet soccer, and later coaching at the competitive level with Florida Premier. Since 2020, Caio has filled the role of Regional Director for our HappyFeet Dallas program, and looks after our younger Legends teams in their transitional year from HappyFeet into the Junior Legends program.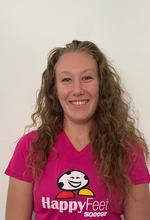 Coach Rachel moved to the Dallas area from Wichita, KS where she worked for HappyFeet Wichita & Wichita Legends as a Coach & Assistant Director of HappyFeet.

Rachel grew up playing soccer and has been around the game for years. She loves being able to help the kids find their passion, strength, and love for the game. Rachel has filled the role of Regional Director for our HappyFeet Dallas program.

Come say hi to her at The Soccer Box where she is also one of the coaches for their ASPIRE skills academy.